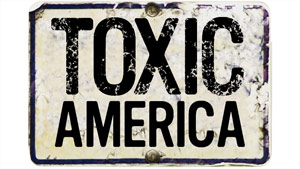 Next week starts the special series Toxic America on CNN. The series investigates: "Is enough being done to protect us from chemicals that could harm us?"

The report is hosted by CNN's Dr. Sanjay Gupta and from what I've seen in its website, it's going to be very interesting and informative.
As you know, we at PioMu advocate for the reduction of toxic chemicals from toys and children's accessories. Therefore, we are happy to see that the mainstream media is catching up to the fact that most parts of our lives are intoxicated and the government is not doing anything to protect us or our children (though the latest CNN article on this topic item is currently 1.5 months old!)
The special report will last two days and will air on CNN on June 2-3 between 8-9pm Eastern Time.
Here's a report that Dr. Sanjay Gupta did last month on toxic chemicals in the womb.
To help you remember to watch next week, we've created a Facebook event on our Facebook page. RSVP and Facebook will remind you to tune in.